Manufacturing and inspection equipment
Manufacturing and inspection equipment
Manufacturing and
testing equipment & parts
Providing custom products applying die bonder core technologies
With the full-fledged arrival of the age of IoT, in which a variety of things are connected via the Internet, there are daily advancements of technologies such as high-speed processing of large amounts of data, high-speed transmission, highvolume storage, and fullyautomated processing systems operated by AI. There has also been explosive increases in the demand for semiconductor products, which is the core technology implemented in supporting these trends. With regard to the equipment and components for the manufacture and inspection of such crucial semiconductor products, we provide sales and support for a range of products from manufacturers who claim the highest market share inside and outside Japan.
Manufacturing and inspection equipment
for laser diodes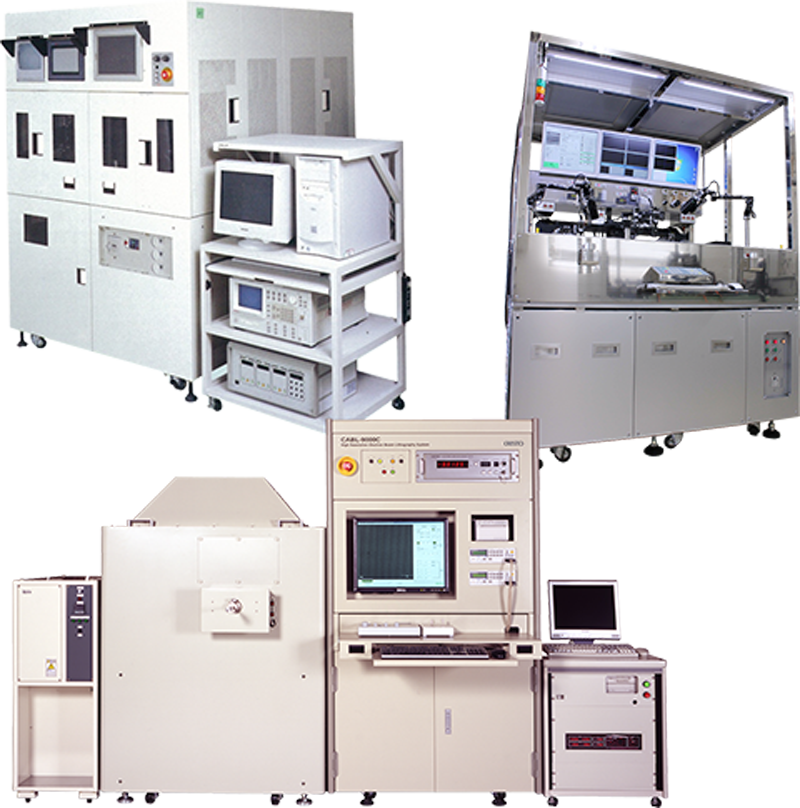 In addition to information communication, laser diodes are used for a variety of applications, such as in projection equipment, 3D sensing, processing machines, equipment installed in vehicles, and medical equipment. As customers are demanding even higher precision, higher product quality, and higher productivity, we engage in sales and support with an assortment of manufacturing and inspection equipment from manufacturers who claim the top market share inside and outside Japan. This includes equipment from wafer processes to mount assembly and inspection processes. In addition, we also provide proposals for one-stop solutions, such as support from the product design stage of the customer, as well as proposals for components.

Processing machines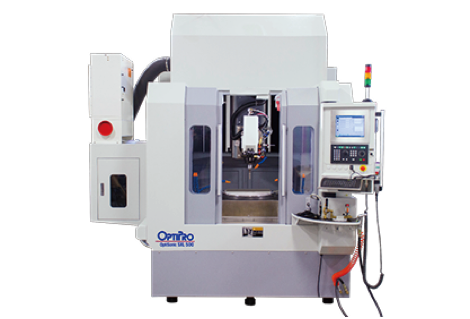 In the field of various sensors, which are necessary for security cameras, automated operation, and fully-automated technologies, the necessity of glass materials, including special materials such as precision optical parts (i.e. lenses, prisms, mirrors, and ceramics needed for semiconductors and f lat panels) has steadily increased. We provide proposals for equipment that perform precision polishing and precision grinding of optical components that are essential for the processing of such products. Our extensive product line-up, from processing of spherical surfaces and aspherical surfaces to processing of free surfaces, contributes to reductions in processing time and increases in efficiency.
Welding relational products
Welding relational products
Gas filters/Pressure sensors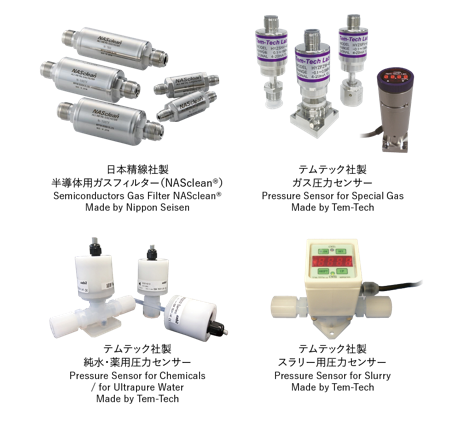 We provide filters and pressure sensors that are essential for managing the filtration and low of gas, pure water, and chemicals used in the manufacturing processes of semiconductors, touch panel displays, solar cell panels, etc. Since our founding, we have been using our proprietary technology and highperformance metal filters manufactured using NASLON stainless steel fiber uniquely developed by Nippon Seisen (a top manufacturer of stainless steel fiber) to make proposals for pressure sensors of Tem-Tech Lab. We have been responding to the highprecision and special applications of various producers of manufacturing equipment inside and outside Japan.
Mounting board manufacturing and testing systems

Products Line-up
Teradyne In-circuit testers (ICT)
【Mounting test】
Multi functional testers (FCT)
【Mounting test】
Viscom Solder printing testing systems (SPI)
【Solder printing】
Viscom Automated Optical Inspection Systems (AOI)
【Mounting test】
Viscom Manual X-ray Inspection Systems (MXI)
【Mounting test】
Viscom Automated Optical + X-ray testing systems (AOXI)
Metal mask laser processing systems
【Solder printing】
Mounting data generation software
【Component mounting】
Transfer carriers
【Reflow furnace】
acSil – Carrier Tape for FPC Assembly
【Reflow furnace】
In-System programming tool(ISP)
【Mounting test】
Hard disk manufacturing and testing systems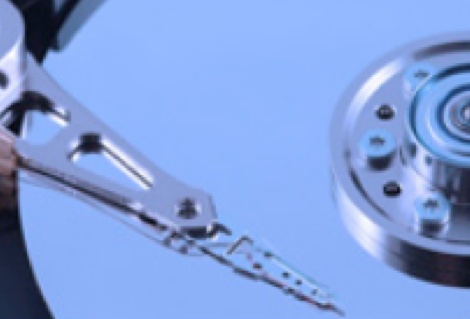 Hard disk head & media test system
Guzik Spin stands (DTR3000)
Other manufacturing and testing equipment & parts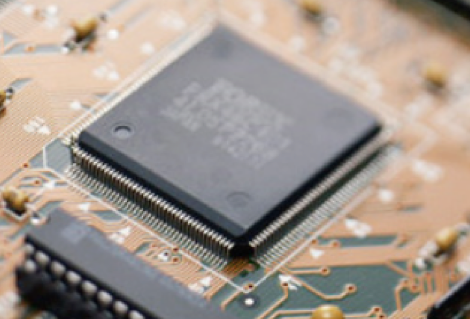 IC test socket
High-perfomance test sockets
Industrial embedded solutionsPC
Industrial PCs and measuring/control boards
Industrial network equipment
Cable and Harness Test
M3U –Low Voltage Cable/Harness Tester
HVX – High Voltage Test System
Standard Connector Board
Custom Interface/fixtures
For inquiries about Manufacturing and testing equipment & parts