Industrial equipment / IoT products
Analytical equipment
Industrial equipment / IoT products
Analytical equipment
We develop products and services specialized for analytical
and measurement devices in the CIS region.
As we expand our business globally, the thing that sets us apart from other trading companies that specialize in electronics is our business in the CIS region. Our local personnel in this region possess expertise obtained through many years of business, a familiarity with the region, and a diversity of connections to make proposals for deployment and engage in sales of analytical equipment and measurement equipment manufactured inside and outside Japan.
Analytical/Measurement equipment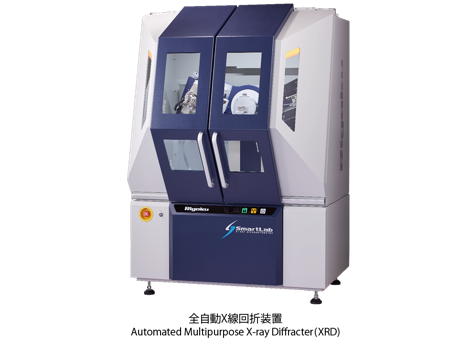 With advancements in science and technology, efforts are being made to solve problems concerning the environment, resources, energy, and the like on a global scale. Moreover, the importance of high-performance and accurate analytical/measurement equipment for research and quality control has increased in fields such as biotechnology and nanotechnology. With our Moscow Office at the center, our personnel possess the expertise and knowledge to provide meticulous service at our offices in the Urals industrial area and the Ukraine industrial area with proposals for devices that satisfy the demands of customers in the CIS regions, including technical support, installation, and after-sales service
Supporting business development in the CIS countries
As a business for the CIS countries, we are selling academic research equipment to universities and institutes, and equipment and machinery for production and quality control in industrial fields such as steel works, etc. to solve tasks and satisfy application for each customer.
We are always ready to offer technical support during not only presales but also post-sales by our qualified engineers.
Overseas businesses of E-Globaledge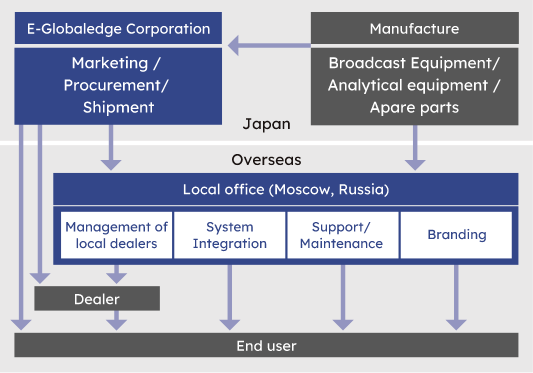 E-Globaledge support sales and after-sales services for analytical instruments/broadcast equipment in the CIS countries, and Asian countries.

There is always concern for local circumstances, installation, and services after the sale to deploy business in these regions. E-Globaledge supports your business deployment through our local offices, market knowledge, service networks, and system integration.
For inquiries about Analytical equipment