Data storage products
Tape storage products
Moving toward an age of high reliability, high capacity,
high-speed data transmission, ultra-long lifespan, and low cost.
The development and advancement of IoT, big data, AI, and the like has resulted in a massive increase in the amount of data that is collected and saved. From among the storage systems which store large amounts of digital data, tape storage, which is optimal as an information recording device for large amounts of data, has gained attention for use in back-ups necessary for disaster recovery and for archiving with recording and storage. The tape storage equipment of IBM, which has been evolving tape for 65 years and which boasts of being No.1 in the industry, improves the economic efficiency of data while maintaining high reliability through high scalability, durability, and security.

Enterprise(3592) Tape Media / LTO Media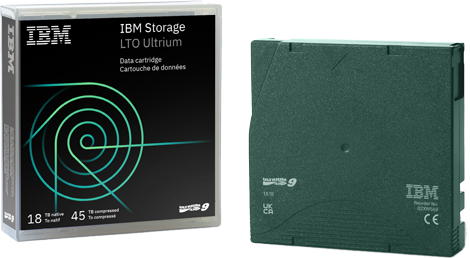 For customers who are confronted with demands such as data maintenance and vailability, these products assure secure data storage while also contributing to cost reductions. The tape media products of IBM, which has persistently continued to make innovations and raise the standards of data protection, boasts high reliability due to extensive tests and continuous improvements in product quality. We are commissioned by IBM to perform distribution in the Asia-Pacific region for IBM Aftermarket Tape Media, and we provide various types of services, support, and engage in business for expanding the market.
3592 Data Cartridge
3592 TypeE

20TB
02CE960

WORM 20TB
02FJ960

Economy 5TB
02CE961
3592 TypeD

10TB
2727263

WORM 10TB
2727265

Economy 2TB
2727264
3592 TypeC

4TB
46X7452

WORM 4TB
46X7454

Economy 500GB
46X7453
3592 Cleaning

3592 Cleaning Cartridge
18P7535
LTO Data Cartridge & Cleaning Cartridge

Ultrium 9
02XW568

Ultrium 9 WORM
02XW569

LTO Cleaning Cartridge
35L2086
IBM Enterprise Tape Drive / LTO Tape Drive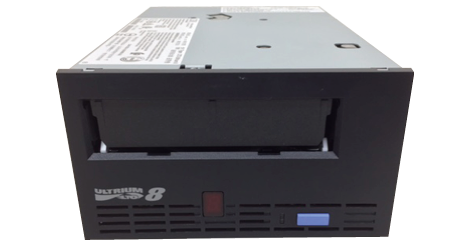 Tape storage products are trusted in a variety of fields around the world, from core business systems in finance and insurance to scientificcalculation systems. LTO is a highly versatile product, the specifications and licenses of which are open technologies managed by a consortium, with technologies provided by IBM, HP, and Quantum. It is utilized in a wide variety of fields for data backup and archiving. As the sole OEM distributor of IBM tape drive products, we support the product development of the tape storage products of our customers.
LTO bar code label sale

The LTO data, cleaning and diagnostic cartridges processed by the TS 4500 tape library must have a bar code label. We sell LTO bar code labels as part of handling tape media.
Authorized Distributor
Authorized Distributor
Address
Web-site
Singapore
01 Computer System
21 Woodlands Close,#07-13 PRiMZ BizHub, Singapore 737854
www.01computer.com
Computer Infortech(S)Pte Ltd,
160 Paya Lebar Road, #08-01 Orion @ Paya Lebar, Singapore 409022
www.cominfo.com.sg
Indonesia
PT Anugerah Visi Sentosa
Ruko City Resort Malibu Blok J No57 JI, Boulevard Raya, RT.7/RW,14,Cengkareng Timor, Cengkareng, Kota Jakarta Barat, DKI Jakarta,11730, Indonesia
www.avs.co.id
PT Netsolutions Infonet
Compleks Roxy Mas Blok E2 no.3 Jalan. K.H Hasyim Ashari no. 125B.Jakarta-10150, Indonesia
www.netsolutions.co.id
Australia
Dicker Data Ltd
230 Captain Cook Drive, Kurnell NSW 2231, Australia
www.dickerdata.com.au
Stutch Data Services Pty Ltd
Unit C6, Encompass Business Park, 101-115 Rookwood Road YAGOONA NSW 2199 Australia
sales@stutchdata.com.au
https://www.stutchdata.com.au/buy-ibm-tape-online-in-australia.html
Tel: +612-9790-2716
Tel: Toll Free 1300-888-824(it is Toll Free within Australia)
India
Computer Infotech(India) Pvt.Ltd
H-6/7/8, Everest Building, 9th Floor, Tardeo Road, Mumbui-400034
www.cominfo.in
KSG Automation Private Limited
No-6, First Floor, Vakil Market, Vijay Complex,Chakkapur, Gurgaon-122 022,(HR) India
www.ksgautomation.com
Rudra Inc.
E/735-A, B.G Tower, Nr. Delhi Darwaja , Madhupura ,Shahibaug, Ahmedabad – 380004, INDIA
Tel : +91-79-25620234
Sri Lanka
Pan Audio Ltd
Nadaraja Building, 3-1/1, Station Road, Colombo 03,Sri Lanka
www.panaudio.com
Thailand
Metro Systems Corporation Public Comapany Limited
400 Chalermprakit Rama IX Road, Nong Bon,Prawet, Bangkok 10250 Thailand
www.metro-oa.com
Hong Kong
Tech Data Distribution (Hong Kong) Limited
21/F Tower One Millennium City 1, 388 Kwun Tong Road, Kowloon, Hong Kong
asia.techdata.com/hk/
Maith HK Limited
7F, Well View Commercial Building, 8-12 Morrison Street, Sheung wan, Hong Kong
www.maith.com.hk
Malaysia
Digital Paper Sdh Bhd
26, Jalan Pemberita U1/49, Temasya Industrial Park Glenmarie, 40150 Shah Alam, Selangor Darul Ehsan, Malaysia
www.dpaper.com.my
Vietnam
Four Solutions Trading and Service Co.,
209/73 Ton That Thuyet St, W.3, D.4, HCMC, Vietnam
www.4rgroup.com
Tien Thinh Infomatics Co., Ltd
42 Nguyen Thai Binh, District 1, Ho Chi Minh City, Vietnam
www.ttbs.vn
Philippines
MSI-ECS PHILS.INC
MSI-ECS Complex, M.Eusebio Ave, San Miguel, Pasig City 1600, Philippines
www.msi-ecs.com.ph
Solid Video Corporation
2285 Don Chino Roces Ext. (Pasong Tamo Ext), 3F Green Sun Building, Makati City 1231, Philippines
www.solidvideo.com/
Tel: +632-893-7994/7995
Taiwan
DataSys Technologies
31F-3, No.99, Sec. 1, Xintai 5th Road, Xizhi District, New Taipei City 221, Taiwan
www.datasys.com.tw
Leme International Inc
No.43 Li Te East Street,Taichung 401, Taiwan R.O.C
www.leme.com.tw
Tzy-Hwa Computer Supplier Company Limited
5-5 Fl., 16 Nanking E Road,Sec.1, Taipei, Taiwan 10444
Tel : +886-2-25418611
China
Beijing ZFY Tech & Development Co., Ltd
20D, Building 1, East District, Shangdi International Pioneer Park, 2 information Road, Haidian District, Beijing, CHINA
Tel : +86-10-5133-9690
Shanghai Lunhao Tech&Info co.,Ltd
Room 409, No.2, Lane 1040, Caoyang Road, Shanghai, China
www.lunhao.com
Wintec Innovation Co., Limited
Room 3A06 ,No.1 Zhongchen Building, Lize Mid-second Road, Chaoyang District, Beijing, CHINA
www.penglian.com.cn
Korea
StorageK2 Corporation
#401 Wonhyoro 41gil 53, Yongsan-Ku Seoul 04363 Korea
www.StorageK2.com
Japan
iGUAZU Corporation
Solid Square West Tower 21F, 580 Horikawa-ch, Saiwai-ku,Kawasaki-shi,Kanagawa 212-0013 JAPAN
www.i-guazu.co.jp
For inquiries about Tape storage products