BUSINESS SCENE
4K TV in Vietnam
Broadcast equipment
As a country undergoing dramatic economic development, Vietnam is attracting heightened involvement and interest from Japanese corporations. Its GDP growth rate of 6-7% makes it attractive, not just as a manufacturing and export base, but as a market. Its elongated north-south orientation has also led to it being called a Rising Dragon among SE Asian countries.
Vietnam's population is the 3rd largest among ASEAN countries and is marching rapidly towards 100 million. In both 2017 and 2018, Japan topped the list for the amount of overseas investment approvals. Just Japan alone is investing in the order of 8 billion dollars or more annually.
The internet is currently well-established, but the Vietnamese people still watch a lot of television. TVs have a greater penetration than washing machines or refrigerators, and with the rapid advance of digital TV broadcasting, over 100 channels are competing for viewers.
As each broadcaster pursues high quality broadcasting and digitalization, E-Globaledge is providing state-of-the-art video and broadcasting equipment to suit their needs.
Conscious of video producers and of production sites, we are proposing high quality broadcasting systems. In a proposal for broadcasting equipment that leverages our broad knowledge of 4K and 8K, we are preparing a system of comprehensive support from image and audio recording to editing and broadcasting.
In 2019, when the major stations in Vietnam were increasing their image quality, E-Globaledge assisted in the provision of HD studio cameras, monitors and image switchers for use in studios and outside broadcast vans.
In conjunction with the pursuit of high quality broadcasting by the major stations, we are also gaining a first-hand feel for rapid progression of switching to cutting edge systems by regional stations as well.
We have had a 40 year association with Ikegami Tsushinki and Hoei Service Inc. The reputation for reliability of Ikegami's broadcasting cameras and Hoei's image switcher, and for Japan's state-of-the-art 4K and 8K technology is extremely high in Vietnam.
The spread of high resolution video and high quality broadcasting will soon fuse with interactivity, and we will pioneer new business opportunities and markets from the entertainment field such as broadcasting to remote medicine and learning, 8K video games and autonomous cars.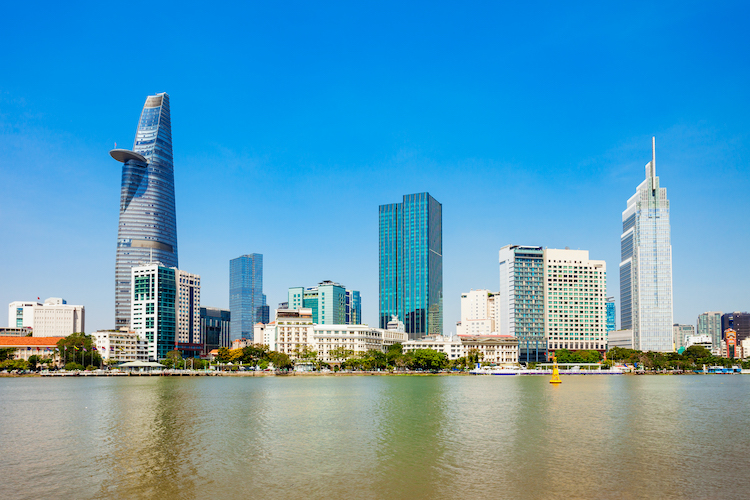 Products