Product and business quality that satisfies customer request.
BUSINESS SCENE
Product and business quality that satisfies customer request.
Custom products
E-Globaledge Corporation has abundant experience and achievement in handing a variety of electronic components from domestic and overseas manufactures over four decades. As a technical trading company, we provide power supply related products (transformer, AC adapter, Open frame power supply, board mounting) to satisfy customer's request through technical support together with overseas partners.
A variety of products, including familiar home appliances, use an AC adapter or contain a power supply unit and circuit boards, many of which are from overseas manufacturers, and today's「monozukuri (manufacturing) 」is closely allied with overseas manufactures. However, differences in culture and awareness between Japan and overseas mean that interaction with overseas manufacturers often do not proceed as smoothly as expected.
One example is communication issues. Despite receiving a 'can do' reply expressing willingness from an overseas supplier, there are times when, from a Japanese perspective, the expected response based on that 'can do' reply is not forthcoming, illustrating the need to approach business with an awareness of the differences in culture between Japan and overseas.
In quality control as well, in Japan, terms like process control, 4M Change Management, 5M1E and 6M are all well entrenched. Overseas however, even if product materials and components are designated in the specification, there are cases of "silent change" which include use of easily procured alternative materials or components with similar specifications, and changes to manufacturing processes and inspection methods being made without prior authorization by a customer.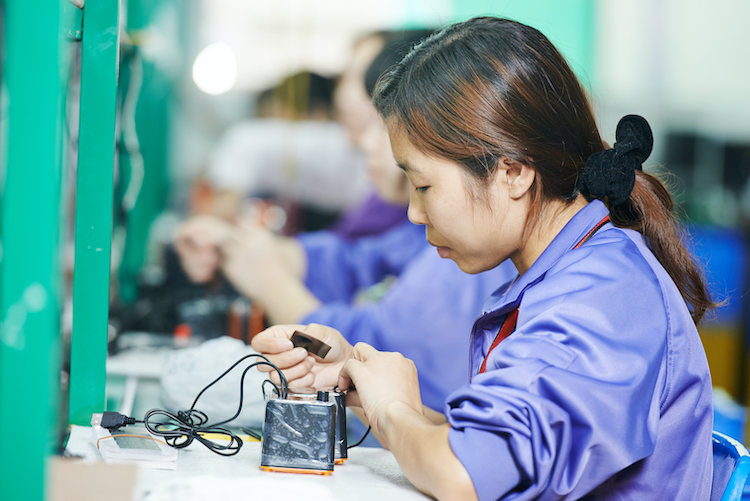 It is not difficult to select suppliers to focus on product costs, but we need to anticipate and avoid various risks which may exist potentially.
We accurately communicate our customer request to overseas partner company, and conduct process control to ensure「monozukuri」.
In addition, implementing the PDCA cycle, we also grow together with our overseas partner company.
We firmly believe that such activities build a mutual win-win relationship, and enable us to deliver the product and business quality that ensures customer satisfaction.
Products